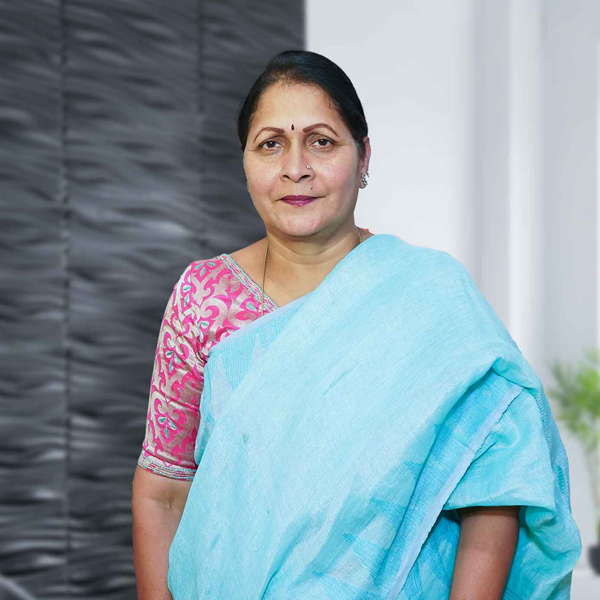 Sarala
Gummi- Director
Sarala Gummi has played a significant role in all areas of Ram Reddy's life. Her multitasking abilities to manage home and work with equal importance to both, have helped him to focus on building Ark without any distractions. Ram Reddy credits his entire success to her.
She has contributed to the evolution of the management's style of functioning - focusing on larger goods and not just the achievement of the company's objectives. A hardworking individual, her actions reflect and support the leader's vision. Her open-door policy and genial personality instill great confidence in everyone.
She is the trustee of Ark Foundation that focuses on the education and career development of the underserved and underprivileged students.
Under her leadership, Ark Foundation has transformed the lives of several children and youth by enabling their schooling and higher studies. In some cases, Sarala has also helped talented youngsters to fulfill their aspirations and gain recognition in their chosen fields including performing arts.