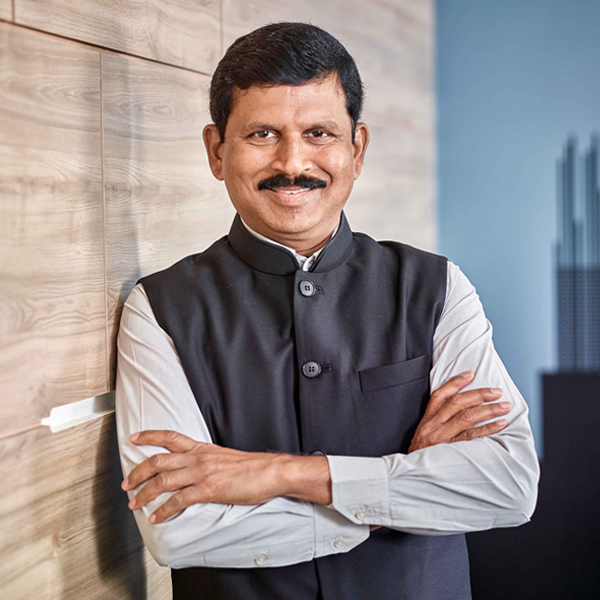 Gummi
Ram Reddy
Entrepreneur, Philanthropist, and CMD of Ark Group
Born in 1963, Ram is a successful entrepreneur, philanthropist, and the current CMD of Ark Group. With an impressive 36+ years of career, he is a respected and influential leader within his organization, industry, and community.
In 1989, Ram founded Ark Group and has since grown the company into a formidable organization with a presence in real estate, construction, infrastructure development, agriculture, and philanthropy. As a passionate civil engineer, Ram has guided the company through numerous successful, challenging, and prestigious projects, establishing a strong footprint in Hyderabad, Bengaluru and many other places of India.
Ram is a firm believer in the 'Trust, Train & Track' model of employee performance, which emphasises the importance of building trust with employees, providing them with comprehensive training, and consistently tracking their progress. This approach fosters a supportive and growth-oriented work environment, empowering employees to reach their full potential and contribute to the organisation's success.
Ram served as the Founder President of CREDAI Telangana, where he played a crucial role in growing the federation into a strong presence and voice within CREDAI. His dedication and contributions to the organization have led to his current position as the Secretary of CREDAI National for 2023-25. Ram's in-depth knowledge of the real estate and construction industries has also earned him a reputation as an expert and sought-after public speaker.
As a committed philanthropist, Ram believes in empowering India's youth. The Ark Foundation supports the aspirations of young professionals, sports enthusiasts, and public service hopefuls. Through the foundation, Ram has inspired and motivated many young individuals to pursue their dreams and become valuable contributors to Indian society.